Wai Puna explained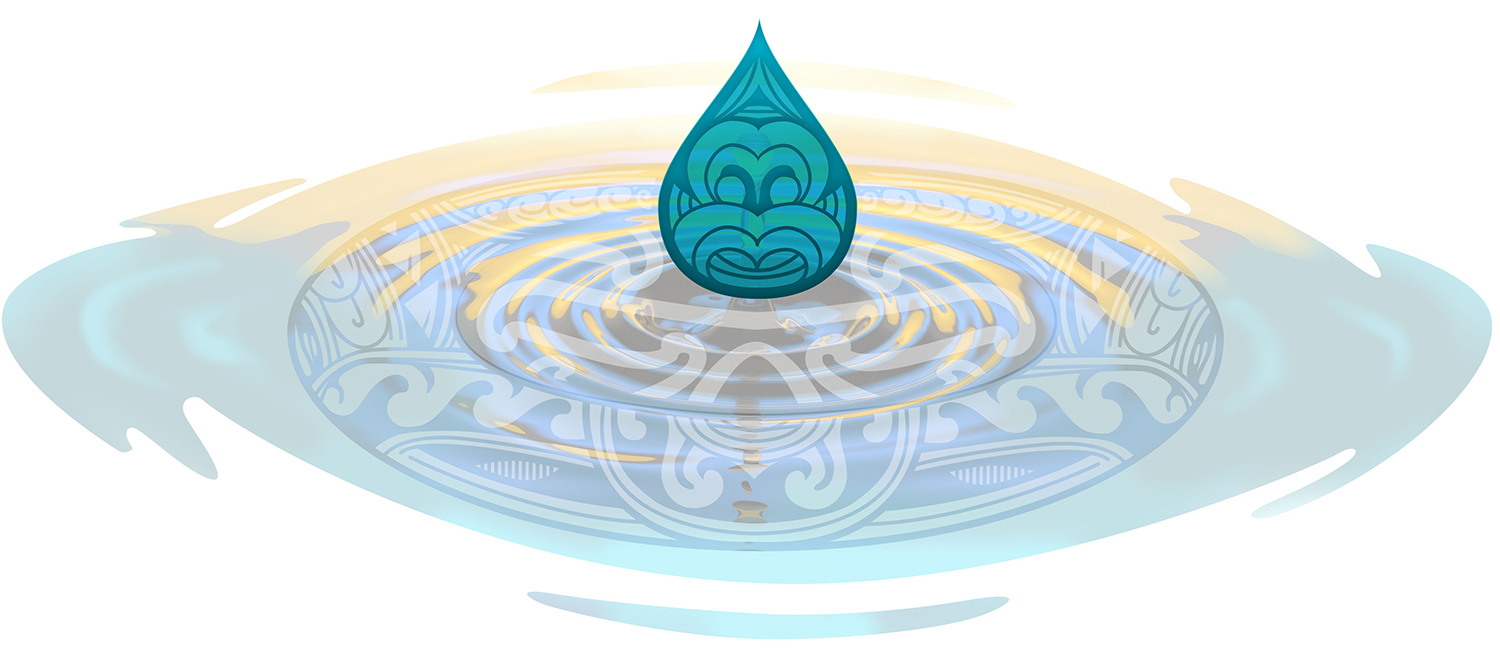 Wai Puna is a theory of Maori water safety developed by Dr Chanel Phillips (Ngāti Hine, Ngāpuhi), co-director of Te Koronga Indigenous Science Research Themes. Dr Phillips' work in this area culminated in her PhD entitled A Journey to Belonging: Explorations of Māori Perspectives of Water Safety which analysed Māori oral narratives such as pūrākau (creation stories), mōteatea (chants), karakia (incantations), whakataukī (proverbs) and pepeha (tribal aphorisms) to better understand water safety and drowning prevention from a Māori perspective and help reduce the high drowning rate of Māori in Aotearoa. Dr Phillips' employed interface research examining the intersection between Māori and Western notions of water safety reflecting a multidisciplinary approach.
--------------------------
The Wai Puna model draws on three core pillars: Whakapapa, (illustrated below as the first drop or mātāpuna, the source), Mātauranga (illustrated below as the inner ripple or tūpuna, the traditional knowledge) and Tikanga (illustrated below as the outer ripple, or mokopuna, representing engagement), as they pertain to wai. Wai Puna provides the foundation for conceptualising Māori water safety and is pivotal for flourishing health and wellness for whānau in, on and around the water. It is proposed that a strengthened connection with wai through Wai Puna, will improve their water safety knowledge, attitudes and behaviour and provide a metophorical life jacket for drowning prevention.
Wai Puna Model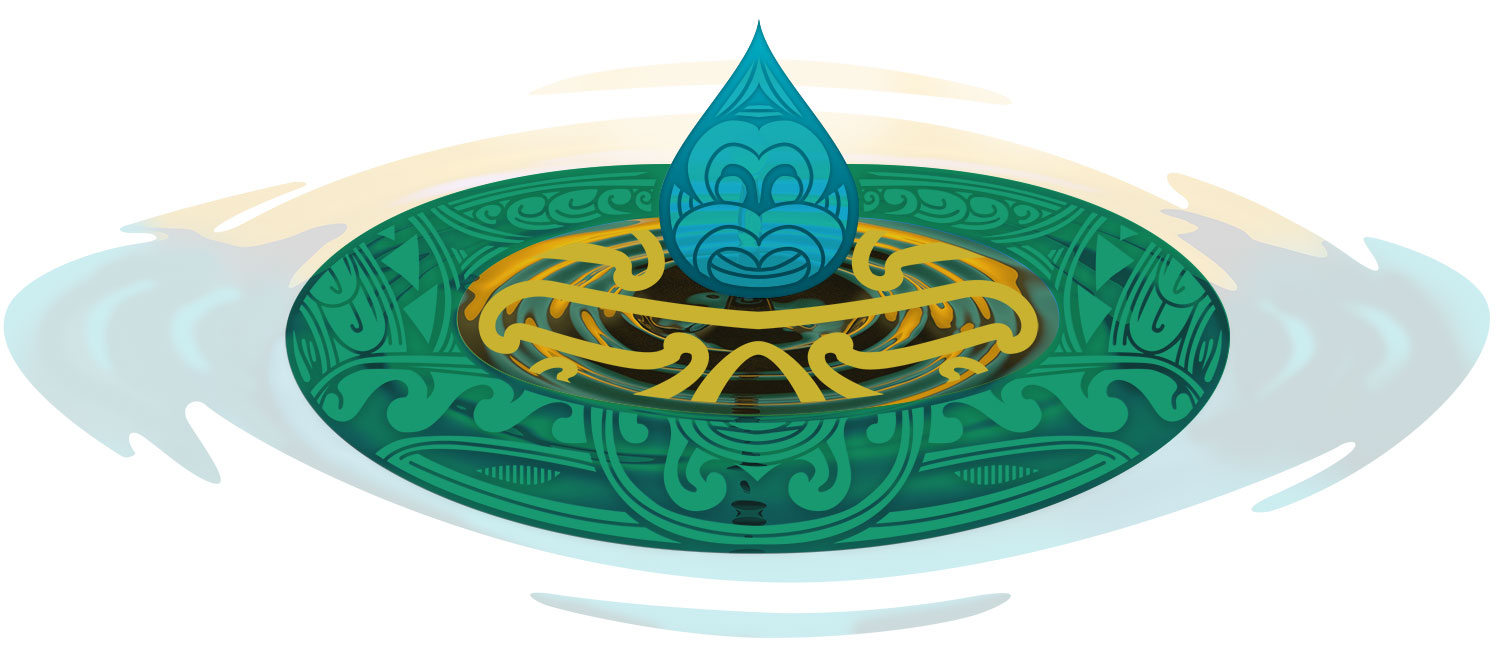 Dr Phillips has genealogical links to the Far North in Ngāti Hine and Ngāpuhi which have firmly grounded her as a Māori academic. She is a Lecturer in Māori physical and education and health and joined the School of Physical Education, Sport and Exercise Sciences as an academic staff member in 2019. She completed her Bachelor of Physical Education in 2013, a Master of Physical Education with distinction in 2015 and awarded exceptional PhD thesis in 2019. She was appointed co-director of Te Koronga: Indigenous Science Research Theme in 2018. READ MORE
Dr Chanel Phillips' Wai Puna research was made possible with funding from the Health Research Council of New Zealand and the University of Otago.
Acknowledgement: The Wai Puna illustration is by artist Mr Keanu Townsend (Keanu Arts) is a Ngāti Whātua artist raised in the Tauranga and Kaipara regions. His designs, Tā Moko, and painting work can be found across Aotearoa. Keanu has a deep passion for all Māori arts.
Whakamārama (explanation of the Wai Puna design)
The rain drop shows a koruru face representing a kaitiaki guardian and source of health and life. As the water drop hits the surface, beneath the ripples shows a traditional puoro, representing the past and traditional knowledge. The second wave represents the recreation around water with waka sails, waves, fish scales, and the Pasifika designs reflect the Pacific connections, rediscovered history and new knowledge found throughout the world.
Puna and Wai Puna
Ngāti Hine kuia Rangi Davis shares her view on wai and the significance of puna that supported the creation of the Wai Puna model:

"When I talk about wai or water I think about whakapapa and puna being a wellspring. But if we add mātā to it, it becomes the main source of the wellspring, the mātāpuna …Then you have the tupuna as the wells of wisdom, because they gather the knowledge from the source. And over generations of life these tupuna journey with their water as themselves and whoever they are, they share it with their moko-puna; that's us. So, we're catching the wellsprings of information and knowledge to keep the next generations alive in terms of wai. Ko wai koe? From which source of water did you flow? The puna is a very beautiful concept for the wellsprings and the sharing of the flow of the information and knowledge or well-being from one generation to the next."
(R. Davis, personal communication, 2017)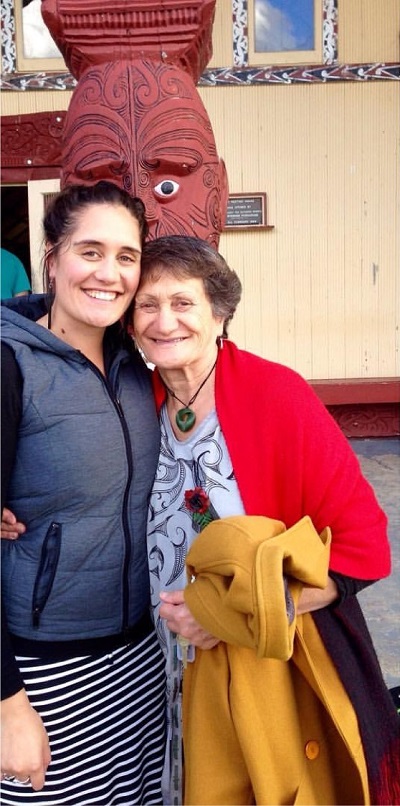 Dr Chanel Phillips and her Aunty Rangi Davis with Ngāpuhi ancestor Rāhiri at Otiria Marae, Moerewa.
Additional links