For kura & schools
Overview
This website provides water safety aquatic education resources, unit plans and guided lesson plans for kaiako (teachers) and your tamariki (akonga, students) in Kura Kaupapa Mäori and mainstream Kura, primarily for Years 1 - 8.



How to use the resources in this website
A developed Unit Plan for wai is available to kaiako, that acts as a starting point for discussion and planning (as it applies to your specific circumstances and region).
The development of the Unit Plan has been completed in a manner consistent with the guiding principles of Te Aho Matua. As such, it specifically targets tamariki and whānau that attend Te Kura Kaupapa Māori o Ngā Mokopuna, in Wellington.
Use the Unit Plan as a template and populate it in a manner that reflects your own learning outcomes, and as they relate to your own whānau, community, Iwi and region.
Māori and wai, and the connection between the two, derives from a Māori worldview which may differ across Iwi, hapu and whānau and therefore connection to wai may manifest in multiple ways (Phillips: 2018).
The unit plan developed within the Wai Puna framework and Te Aho Matua principles in mind, will organically manifest through the use of whakapapa, mātauranga (knowledge), tikanga (correct processes and procedures), wānanga (discussions), pakiwaitara (stories), waiata (songs) and moteatea (laments) with the learning objectives and outcomes decided by the teaching group or syndicate.

Why teaching water safety is important
Developing a culture of water safety at the the early, informative ages of 5 - 13 years means our tamariki have a better chance of developing life long water safety knowledge, attitudes and behaviour. Strengthening our tamariki's connection to wai, through learnings, both in Kura and in the water, based on Wai Puna, will provide a layer of protection so they can enjoy and recreate around wai for life long enjoyment and safety.
From a tamariki worldview, initial observation, investigation and questioning introduces tamariki and exposes them visually and physically to wai and their surroundings, including land features, landmarks, wahi tapu and histories etc. We recommend this is supported by water skills and competency training in a pool and/or safe water space so tamariki can develop an all round culture of being safe in, on and around the water.

Using the three ripples of Wai Puna: Whakapapa, Mātauranga and Tikanga
Learning objectives should include the three ripples of Wai Puna: Whakapapa, Mātauranga and Tikanga which will develop a strengthened connection with wai for our tamariki.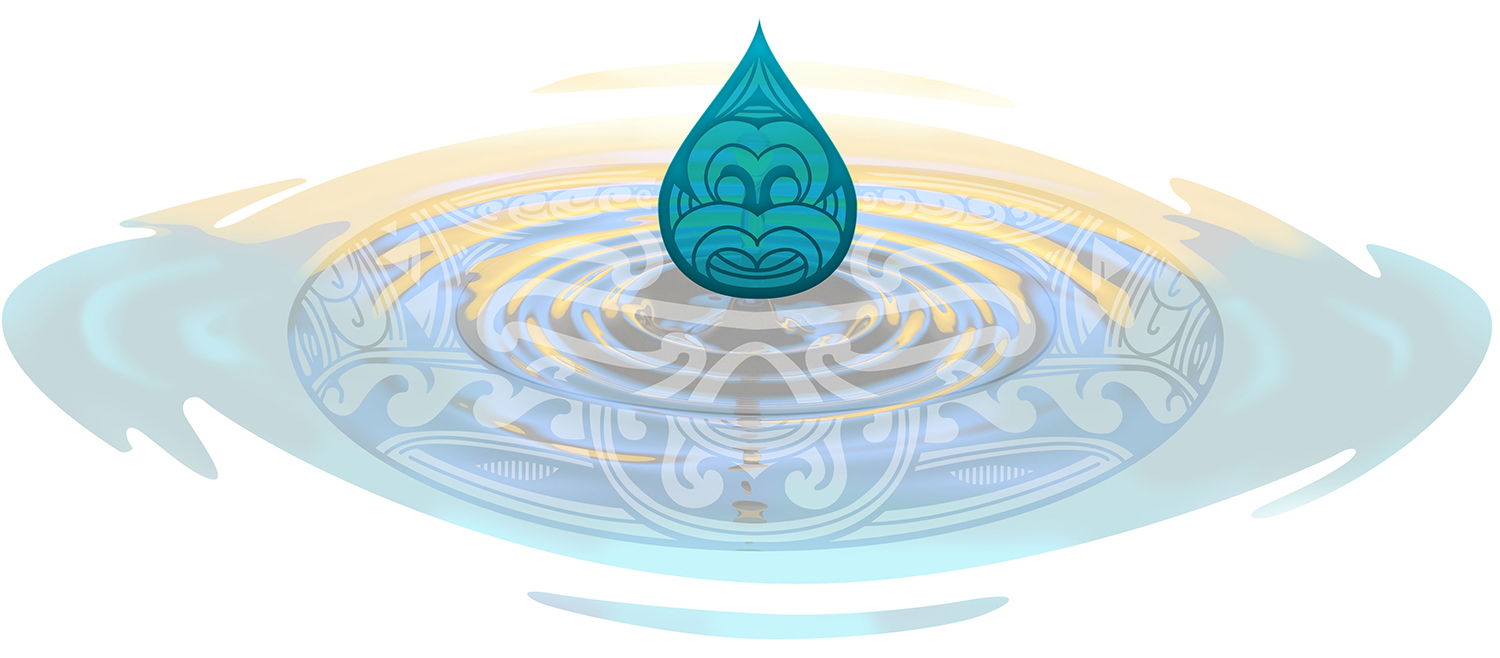 Tamariki will have or develop an understanding of the relationships between themselves, their whānau and their ancestral beginnings. They will understand the link between their ancestors' journey and their current whenua and identity and understand the place wai has in this journey.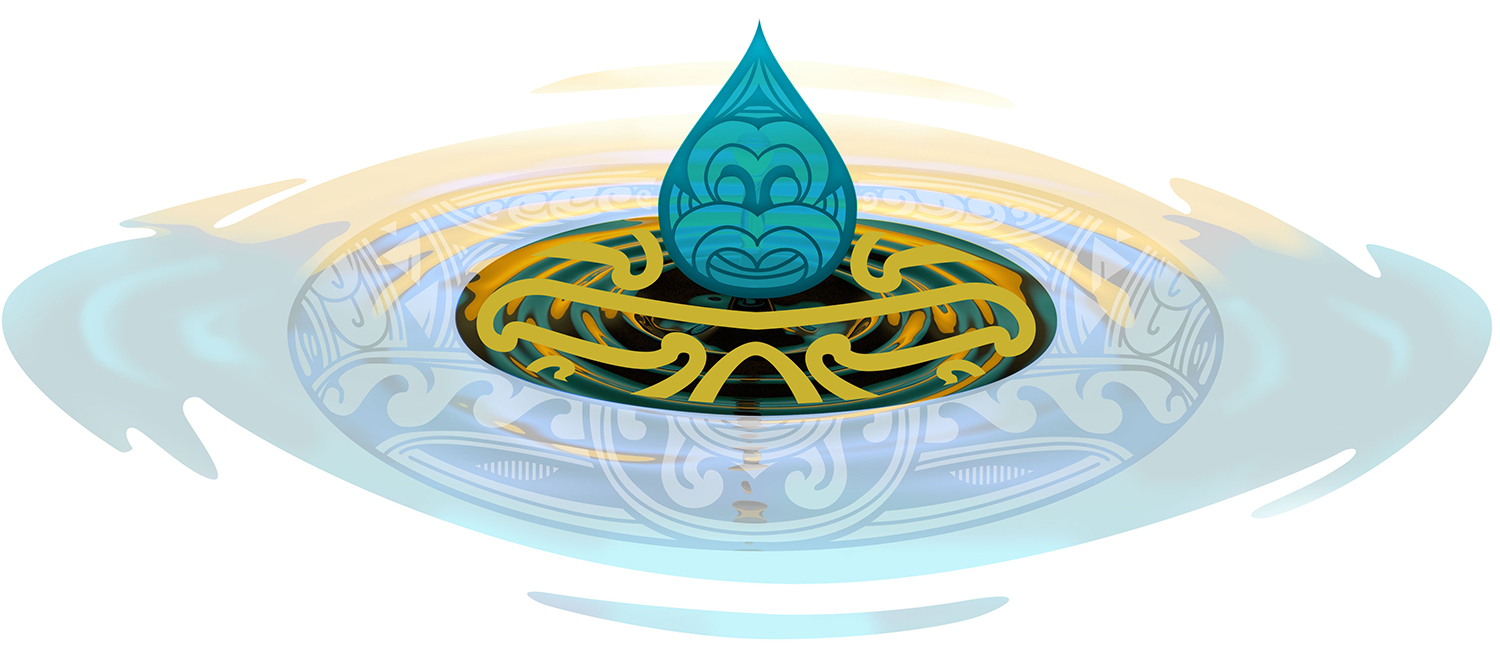 Tamariki will have or develop an understanding of Māori culture and knowledge and the language including local knowledge, folklore, places and stories as they relate to wai.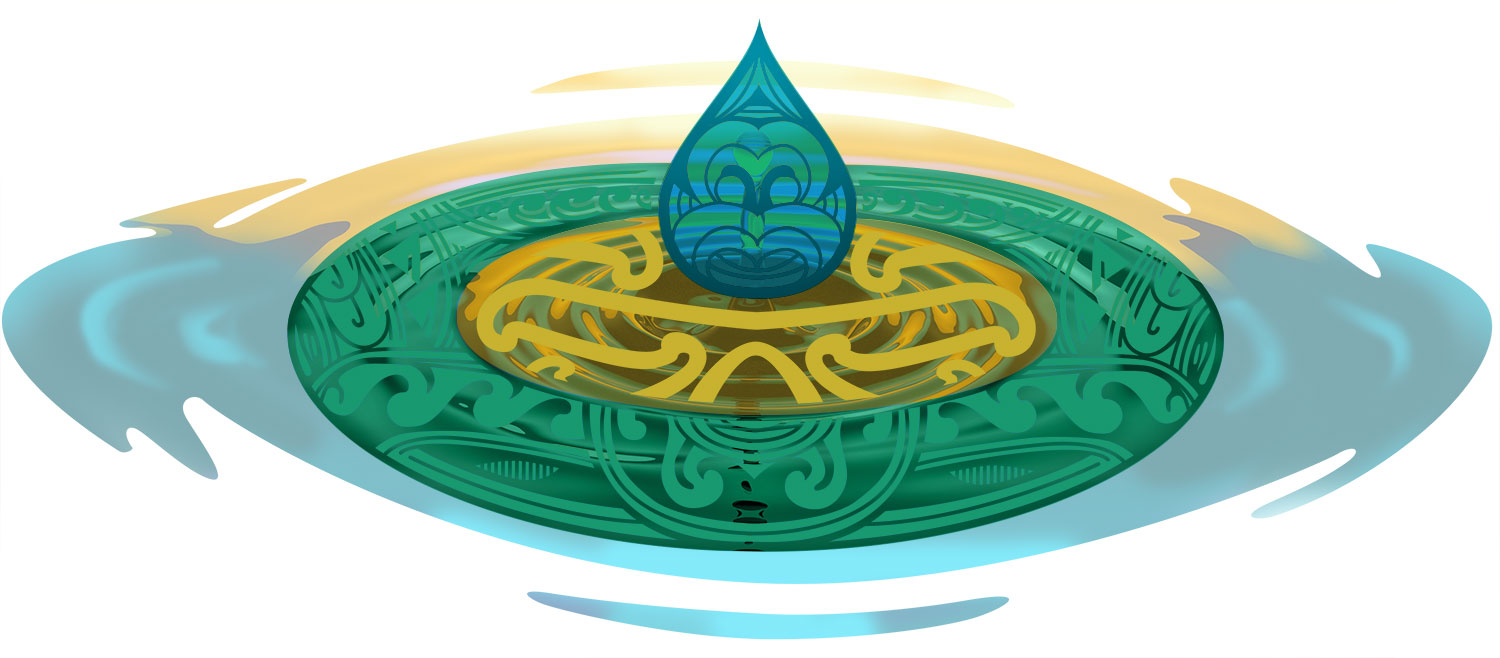 Tamariki will have or develop an understanding of cultural practices around water safety, local conditions and hazards across various water based activities and environments and integrate these with best practice water safety behaviour.
Whakaute
Tamariki will have or develop an acknowledged respect and care for their local environment, specifically their local waterways and the life their environment sustains such as the sea, bird and plant life.
Whakamānawa
Tamariki will have or develop a confidence and improved water safe behaviour around wai
Hauora
Tamariki will be able to recite karakia that reflects and supports well being including vitality, wellness, safety, survival and recovery.
Whakapūipoio
Tamariki will display a growing resilience and improved knowledge around wai.
Rangatiratanga
Tamariki will have the opportunity to develop leadership skills that supports their knowledge and behaviour around wai.
Manaakitanga
Tamariki will learn about and display empathy for others.
Hinengaro
Tamariki will be or become aware of and contribute to their own and others learning programmes.
Mana
Tamariki will be or become more empowered with knowledge gained, learnt and retained.
Mauri
Tamariki will be able to display the attributes of a learned tamaiti at Kura.
Rauemi / Resources

e Aho Matua is the philosophical base for Kura Kaupapa Māori education for the teaching, learning and development of tamariki and their whānau. Te Aho Matua provides for six core guiding principles: Te Ira Tangata, Te Reo Māori, Ngā Iwi, Te Ao, Āhuatanga Ako and Te Tino Uaratanga. Read More.

This template focuses on a learning programme for tamariki at Te Kura Kaupapa o Ngā Mokopuna, Seatoun, Whanganui a Tara, Wellington, but can be adapted for other kura in other regions around Aotearoa. The Unit Plan covers a term of water safety activity in the classroom or local environment. Read More.

Taught to tamariki in the context of Wai Puna, means their strengthened connection to wai will provide them more resilience and competencies to enjoy the water safely for long life enjoyment. Access classroom and pool resources for Water Skills for Life, River Safety, waka ama safety and other skillsets here. Read More.